The BR Run is being changed to next TUESDAY, SEPT. 28, 2021. due to weather. All fundraiser monies need to be sent in this week to your teacher. We will see you next TUESDAY, SEPT. 28, 2021 at the High School Stadium per your child's scheduled Run Time. Thank you for your cooperation.
Please come and join us on Tuesday, Sept. 21 at the Chesaning High School Stadium for our Fun Run! You can park in the back of the High School by the stadium and enter through the main gate. Then, go to the Right (East) side of the stands and find a great spot to cheer your student on. The students will be riding over with their class on a district bus, entering with their teacher, and warming up before they run. Thank you for your attendance and support during our biggest Fundraiser of the Year! Run times are: Preschool: 9:30-9:50 am Kindergarten: 9:00-9:30 am 1st Grade: 10:45-11:15 am 2nd grade: 11:30-12:00 pm 3rd grade : 10:15-10:45 am
Preschool starts September 7th. There are still openings for the 2021-2022 school year. Please contact Carrie Dempsey at 989-845-8099 Ext. 15200 or
cdempsey@chesaning.k12.mi.us
for enrollment.
Big Rock's Open House is WEDNESDAY, August 18, 2021. See you then from 4:30-6:30 pm! We are excited to see everyone.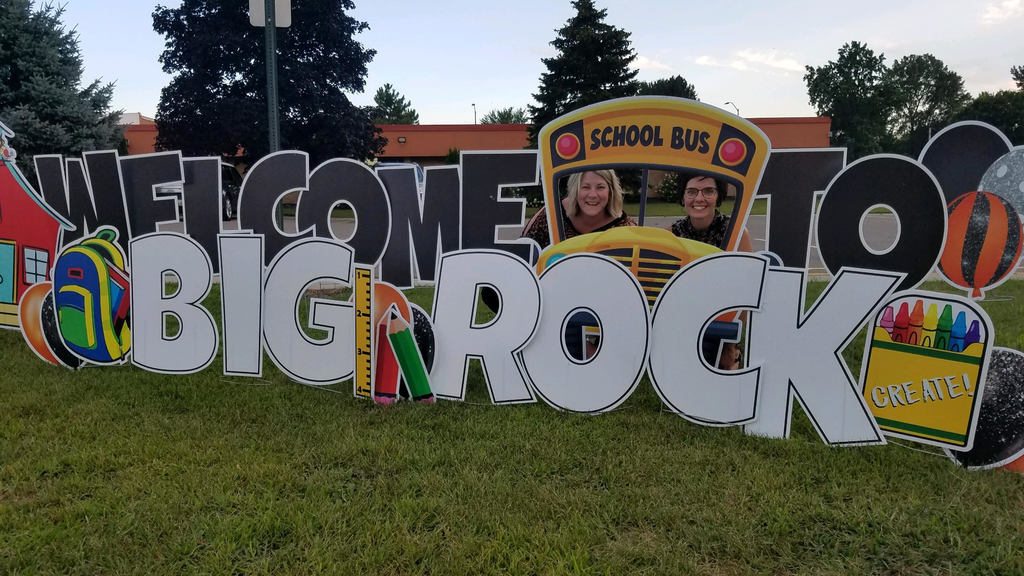 This is a message from Chesaning Schools. Please click the link to view information regarding our COVID-19 protocols for the 2021-22 school year.
https://5il.co/whsx
Chesaning Union Schools will be providing free breakfast and lunch, June 14 - August 6, Monday - Friday. This is a message from Chesaning Schools: All students attending summer school will receive breakfast and lunch at school. Any child under 18 (children do not have to be a Chesaning student) will be allowed to receive a free breakfast and lunch from 8:45 to 9:45 am at any one of the three pick-up locations: - Chesaning High School Kitchen (back of the building), 850 N. Fourth St, Chesaning, MI 48616 - Albee Township Hall, 10645 East Rd, Burt, MI 48417 - Christ Lutheran Church, 16070 Brady Rd. M-57 Oakley, MI 48649
Updated 10-30-2020: USDA has extended the waiver that allows Chesaning Union Schools to serve all children, ages 18 and under, free meals. This allowance now will continue for the entire 2020-2021 school year. Please see the FAQs if you have further questions.
Good afternoon, students!